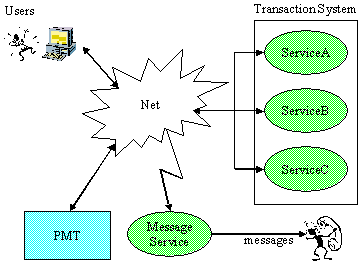 Performance Monitoring Tool (PMT)
Do you have a transaction system, such as web servers, a data warehouse, transaction system using IMS, CICS, Amtrix, Tuxedo, etc. on which you have based your business?
Do you know what the availability of your system is?
Do you have a way of continuously detecting performance degradation in you system?
Do have any way of altering your operations staff in case your service becomes unavailable.
Then you do not have to read on! Otherwise - please do.
Key Benefits
Monitors and calculates the availability of your system
Allows you to detect and report performance degradation
Can notify your operational staff in case of transactional failures.